Hortus

/work in progress/
Touch me not
True love
I'm worthy of you
Beauty is your only attraction
A boaster
Justice shall be done
Sharpness
Wantonness
Quick- sightness
Envy

The Hortus project was inspired by urban gardens that surround me in West Amsterdam. I combined an interest in my immediate surroundings with floriography, the cryptological communication through the use or arrangement of flowers. Flowers have historically carried symbolic meanings, especially in Roman and Greek culture. "In Greek poetry dewy garlands of violets, narcissus, and anemones were presented to lovers, sometimes symbolising the fragility of physical beauty." Later in Christianity, lilies were considered a symbol of chastity and purity, roses were a symbol of a sacrifice and violets were seen as representing humility and modesty. The title Hortus comes from the book Parthenia Sacra by Henry Hawkins, which was one of the first books in which flowers became more than religious symbols, but rather means of interpreting life through objective and scientific means.
Hortus departs from the 19th century Victorian sentimental book On Language of Flowers by Kate Greenway, in which botanical notes, illustrations and the vocabulary of flowers became means of interpreting symbolism and creating a covert means of communication in both courtship and broader life. I combined a variety of plants in residential areas of Amsterdam, including my own garden, with the often contradictory symbolism expounded by sentimental Victorian values imbued in flowers and plants. I used still lifes in my house to create optical visual illusions with mirrors and plants, thus both referring to the multi-layered meanings of poetry, flowers and the interpretation of transitory signs of emotion.

From April 2018, I began to combine these compositions into bigger sculptures involving several plants, creating complex poetical pieces that are both evocative and disquieting. Since then, every month I intend to create a new sculpture with plants that seasonally appear in my neighbourhood. Each photo is combined with a poem created from fragments of Kate Greenway's On the Language of Flowers, resulting in works that skate along the edges of emotion while leaving the viewer oddly haunted by the multiplicity of the interpretation of emotive plants and their power to sway humans.

In 2018 - 2019 the project will continue and will iclude 12 plant sculptures and 12 little poetry pieces derived from them.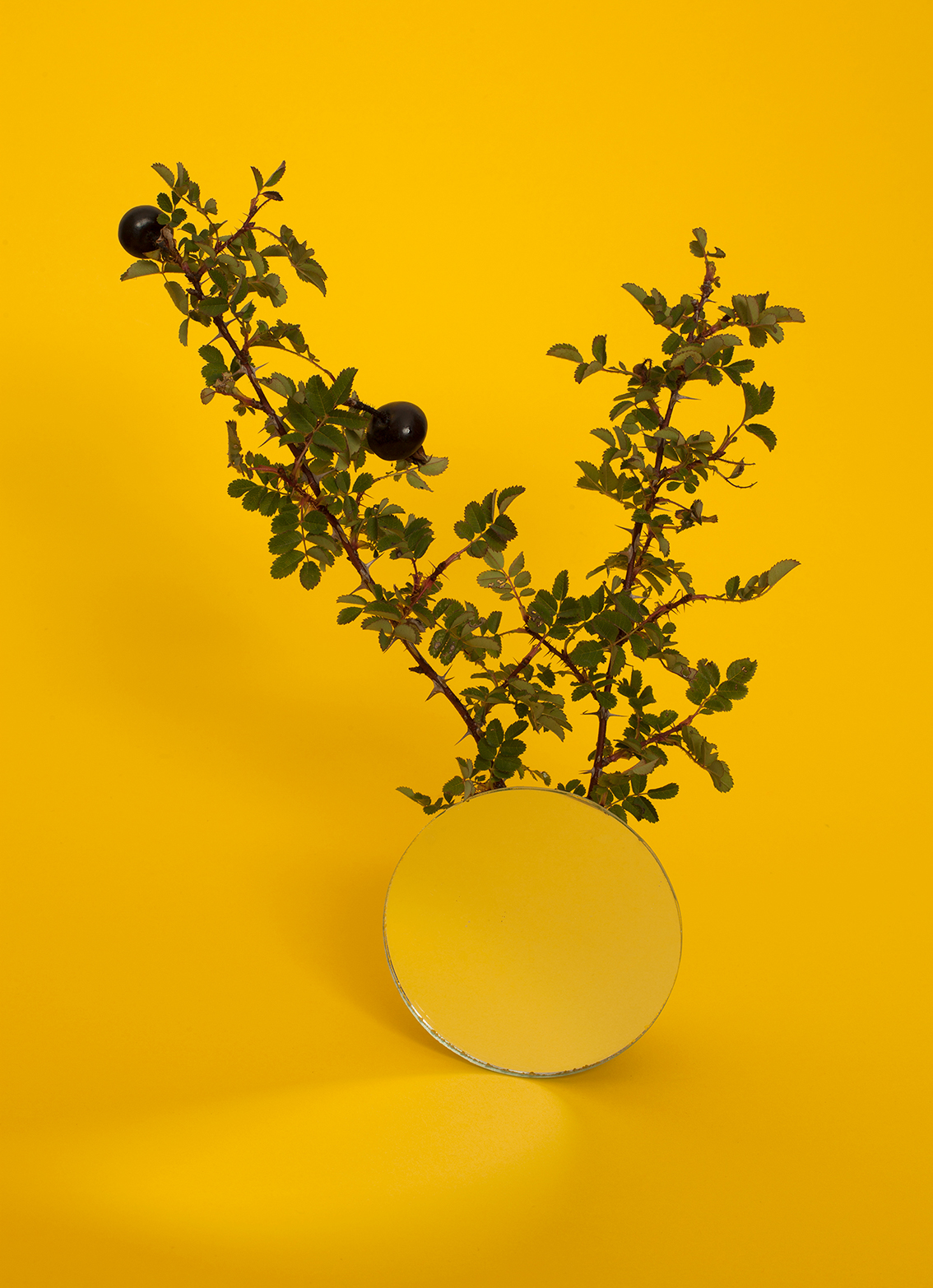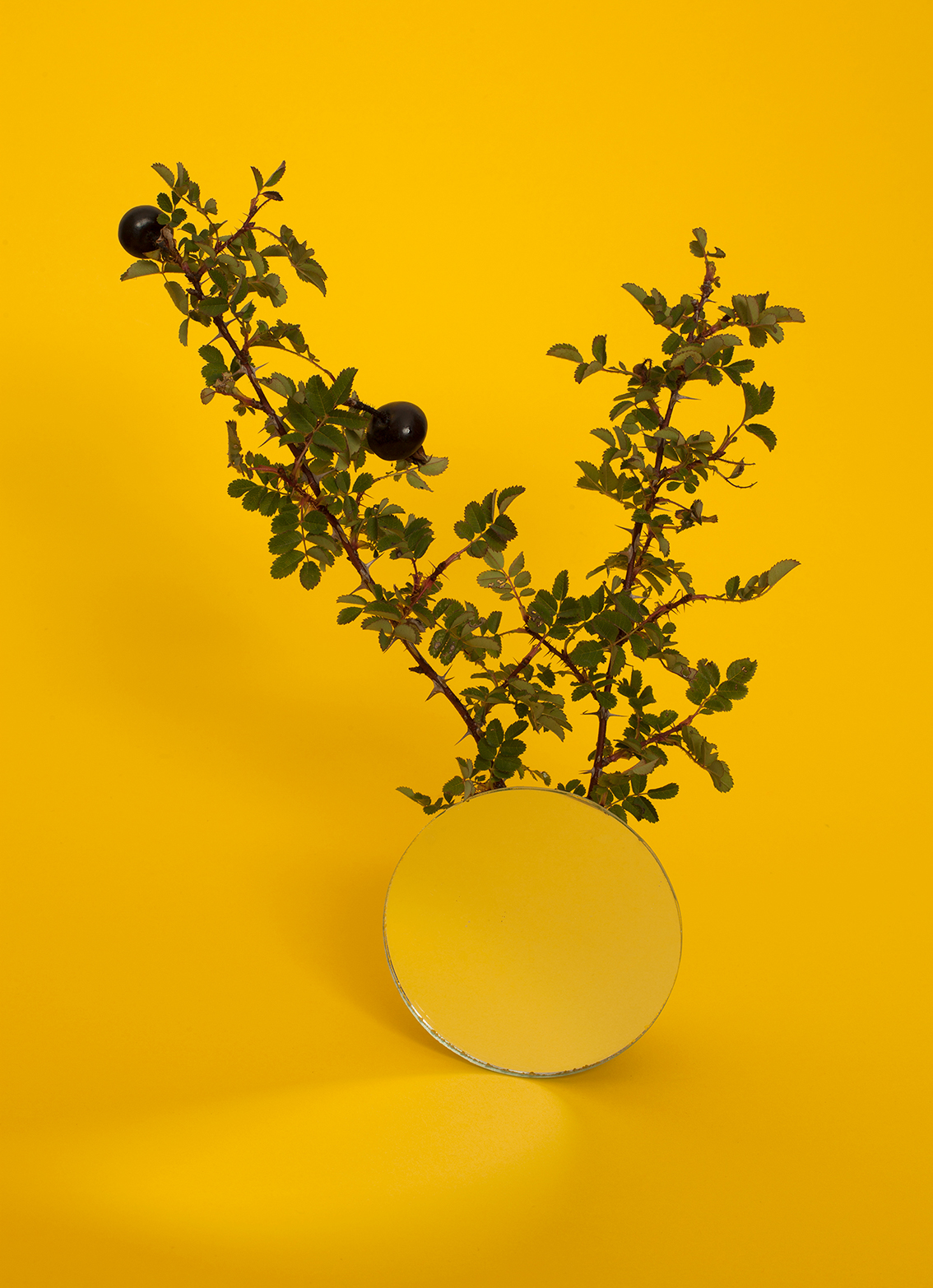 I'm worthy of you Beauty is your only attraction



"Hortus", Installation view, Twoffice gallery, Seoul, South Korea, 2018